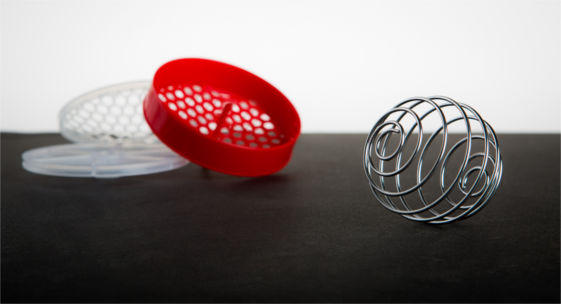 BlenderBottle® brand bottles are constantly voted the best protein shaker cups for a reason – they work. The premium materials, leak-proof seal, and superior mixing regularly bring praise from the likes of Men's Fitness, Self Magazine, ESPN W, professional sports teams, and many others. While we pride ourselves on paying attention to the details, it's worth taking a step back to shine the spotlight on the most unique (and most powerful) feature of BlenderBottle shaker cups: the BlenderBall® wire whisk.
BlenderBottle® brand shaker cups are the only bottles with the BlenderBall® wire whisk. While it seems simple, there's quite a bit more to the BlenderBall than meets the eye.
Free Floating
The superior mixing of the BlenderBall is due in large part to its free flowing, "springy" nature. Unlike stationary mesh grates or other in-lid elements, the BlenderBall whips around inside the bottle as you shake, bouncing off both the top and bottom and working against the liquids. The density of the stainless steel and the tried-and-true whisk design allow it to literally cut through powders and liquids.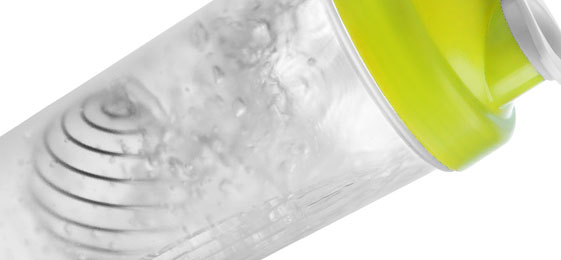 Powerful Mixing
Some protein and meal replacement powders are more stubborn than others, but the BlenderBall is guaranteed to mix them smooth. What many people don't realize, however, is just how powerful that little ball really is. Want to add a couple tablespoons of peanut butter to your chocolate shake? Not a problem. Need an extra serving of fruit? Add a banana. Craving something sweet? Blend up ice cream with a little OJ. The BlenderBall is even powerful enough to whip cream. Check out our ever-growing list of protein shake recipes for even more tasty variations on what could otherwise be a very boring shake.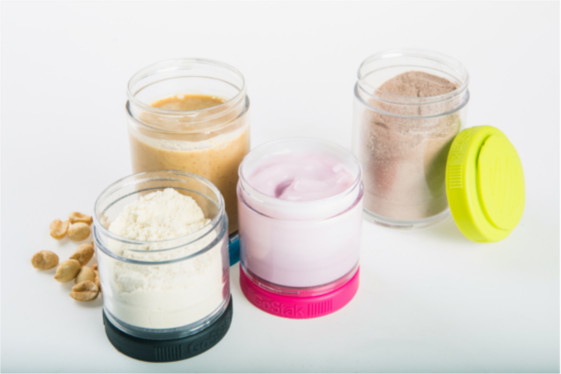 Surgical-Grade Stainless Steel
The BlenderBall is made from electropolished 316 grade stainless steel – the same material used in surgical instruments and implants. It will never rust, chip, or peel. Every BlenderBall is manufactured using a unique multistage process designed to ensure safety, quality, and longevity.
The next time you're in the market for a new shaker cup, look for the BlenderBall and the "Genuine BlenderBottle" sticker. You'll be glad you did.