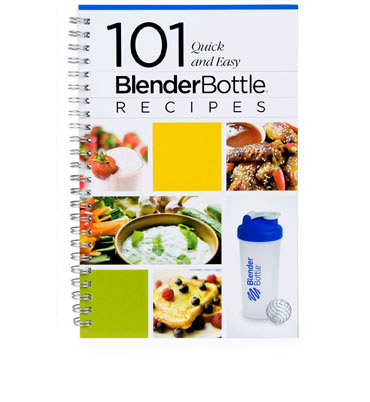 Protein is Just the Beginning.
Thought the BlenderBottle was only for protein shakes? Think again. Featuring recipes for delicious twists on protein shakes, breakfast treats, savory marinades, homemade pies and more, the BlenderBottle Recipe Book utilizes the power and convenience of the BlenderBottle to offer quick mixing with less mess.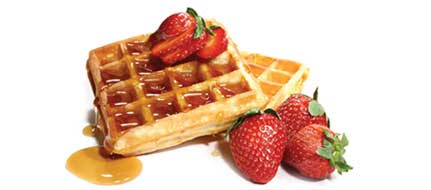 Mix it Right – Everytime.
The BlenderBottle Recipe Book features a unique marking system, giving you at-a-glance directions on which ingredients belong in the BlenderBottle mixer. Simply toss the marked ingredients into your BlenderBottle and continue with the rest of the recipe. No need to re-read directions several times over just to figure out what goes where.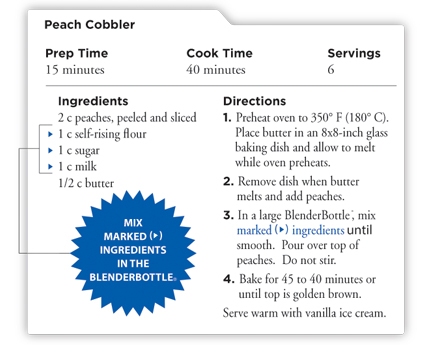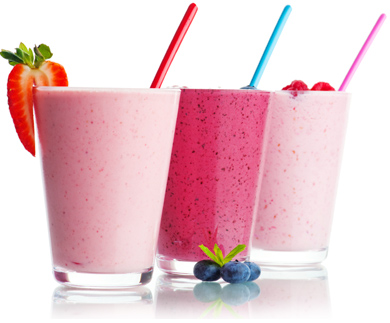 Gluten Vrij? GEEN Probleem.
Diverse recepten in het receptenboek zijn Gluten vrij of kunnen gemakkelijk glutenvrij gemaakt worden.
TIP! Heb je een (voedings) allergie? Gebruik jouw (kleur) BlenderBottle™ uitsluiten voor jouw pannenkoeken of omelet. Zo weet je zeker dat er geen sporen van een product in zitten die je niet mag eten. Ook uitstekende tip voor (pannenkoeken)restaurants!
Voedings feiten? Check.
Er staat diverse extra informatie bij de recepten.
Hassle Free? You Bet.
The spiral binding on the BlenderBottle Recipe book allows it to lie flat while open, freeing you from the need to crease or weigh down pages to prevent them from turning.
Veel leuke en lekkere recepten
Zelf een leuk recept? Mail het ons!